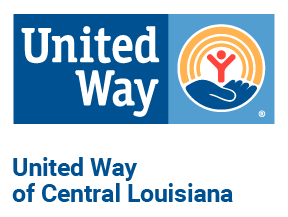 United Way of Central Louisiana partners with Entergy to provide utility assistance through the Power to Care program. Power to Care is a utility assistance fund that provides bill payment to the elderly and disabled with limited incomes.
Eligibility
To receive assistance through the Power to Care program, you must meet the following criteria:
Must be an Entergy utility account customer

Must be 60 years or older - OR -

Must have an individual with a disability in the household

The following benefits do not qualify:

Survivor benefits

Short term disability

Workers Compensation

Must be at or below 150% of the Federal Poverty Level

Family of 1 = $1,669

Family of 2 = $2,289

Family of 3 = $2,879

Family of 4 = $3,469

Family of 5 = $4,059

Family of 6 = $4,649

Family of 7 = $5,239

Family of 8 = $5,829

Family of 9 = $6,419

Family of 10 = $7,009
Required Documents
You must provide the following documentation with your application in order for the application to be considered complete:
Current Utility Bill

Current Photo ID (driver's license, state ID, passport)

Proof of income

Proof of disability (if applicable)
**All documents must be turned in at the same time as the application for the application to be considered complete. All incomplete applications will require extra processing time or be denied if documents are not submitted timely.**
How to Apply
ATTENTION: Due to the low balance in Entergy Power to Care Louisiana fund, we are addressing EXTREME EMERGENCIES – PAST DUE AMOUNTS and DISCONNECT NOTICES ONLY.
Complete our 211 Assistance Request Form on our Get Help page. After you complete the form, our 211 Referral and Care Coordinator will connect you with the best program to serve you, if one is available.