UWCL has a long history of grants in the community. We aim to continue supporting agencies that align with our focus and create partnerships to improve our community. Although agencies will be required to apply for a specific program, the money received will be unrestricted. If funding is received, you will be required to provide basic demography for clients served during the reporting phase.
UWCL Goals and Strategies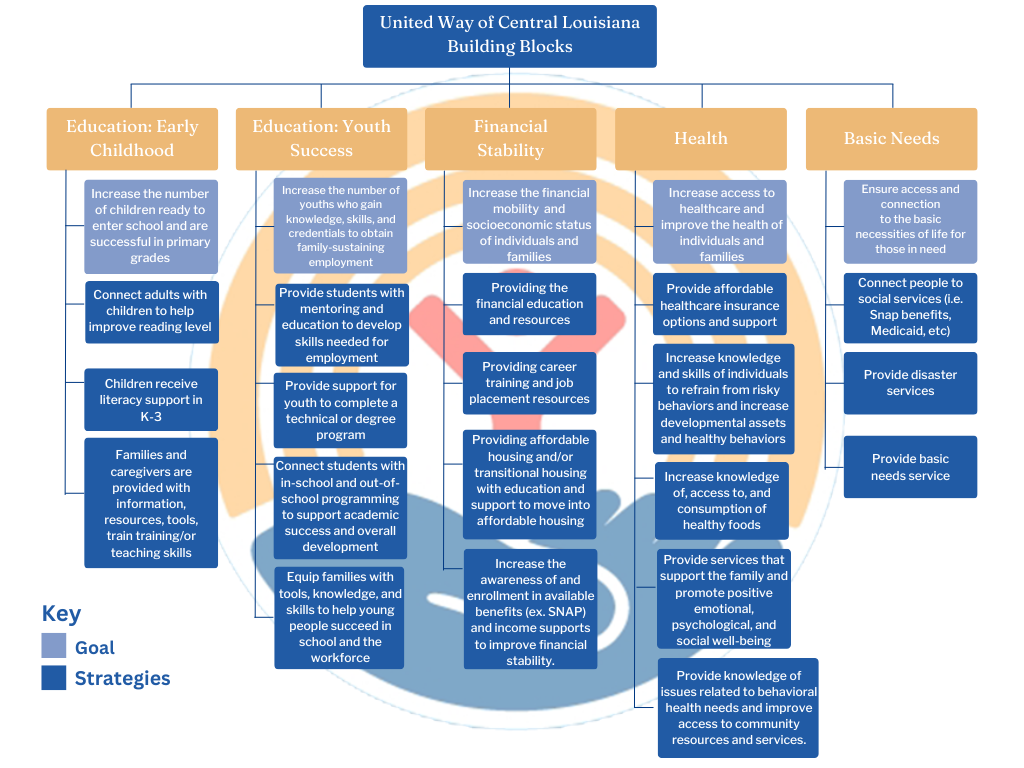 Application Process
Request For Proposal Meeting - all agencies interested in receiving a 2024 Community Investment Grant should attend this meeting
Date - July 19th

Time - 2pm to 3:30pm

Location - The Rapides Foundation Building (1101 4th Street, Alexandria)
Application Opens - August 1st
NOTE - You will have to create an account to complete the application. Save your username and password so you can return and complete the application at your own pace.
Application Closes - Close of Business on August 31st 
Required Documentation
To prepare for the upcoming Community Investment Grant Application, please gather the following:
UWCL Community Investments Board Roster Worksheet (Download worksheet

HERE

) 

501c3 letter

IRS 990 Form

Approved Audit/Review

Latest Financials Approved By Your Board

Current FY Approved Annual Budget
Any 501c3 may apply for a UWCL CI Grant. Please submit a copy of the financial review corresponding to the audit level you must submit based on LA Law.